https://kinkellbyre.com/wp-content/uploads/2023/08/photosbyzoe-0520-1500x630-1.jpg
630
1500
Claire
https://kinkellbyre.com/wp-content/uploads/2023/10/KB-Cow-Website-qwer-1-300x150.png
Claire
2023-08-22 09:03:11
2023-08-22 09:03:11
Wedding Venue Scotland | Kinkell Byre
https://kinkellbyre.com/wp-content/uploads/2023/06/White_Cherrie-Caitlin_Eric_Prev-88.jpg
1366
2048
Claire
https://kinkellbyre.com/wp-content/uploads/2023/10/KB-Cow-Website-qwer-1-300x150.png
Claire
2023-08-19 09:41:45
2023-08-19 09:41:45
Real Wedding – Caitlin & Erik Wishart – 13th April 2023
Photo by Victoria Photography
Rustic weddings are ever-growing in popularity, particularly among engaged couples who are after an organic but warm feel for their big day. But, with so much to plan, how can you make sure that you're doing this style justice, and bringing your rustic wedding vision to life? From venues, to decor, to finding inspiration, there's plenty to consider – in this guide, we'll run through all our top tips for creating the perfect rustic wedding.
Make use of outdoor space
Nothing says rustic quite like the use of a natural space, and many couples like to keep this in mind when choosing a venue for their wedding. Usually, they'll head towards the countryside in search of rugged farmhouse grounds, or a cosy barn that'll bring a taste of the outdoors in.
When shopping around for venues, you'll want to think carefully about which areas would best function as the perfect, rustic backdrop for your big day – perhaps you'll want to host a magical, romantic ceremony in the nearby woodland, or secluded flower garden – while opting to save the more sheltered barn or summerhouse for your evening reception.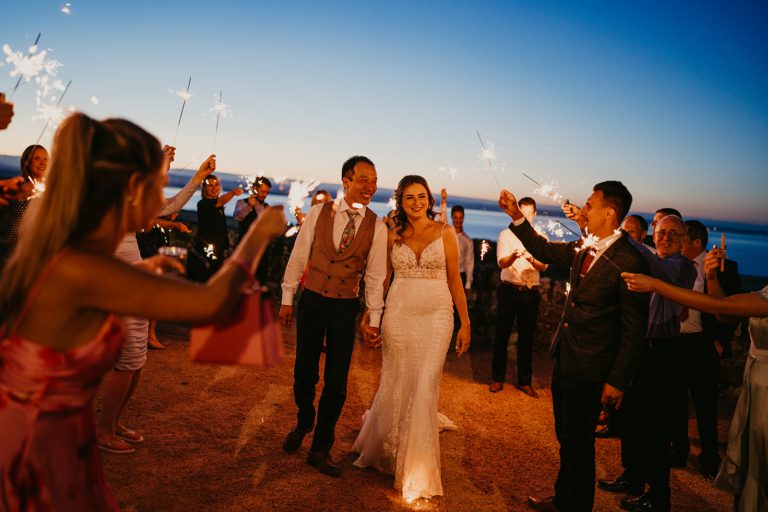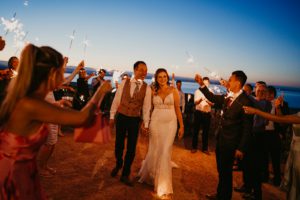 Photo by Victoria Photography
Make your own decor
When you've found yourself the perfect rustic setting, there's often not much that needs to be done in the way of decorations – usually, the natural backdrop speaks for itself. However, some handmade items can still serve as the perfect finishing touches for your wedding set up.
Some couples like to use spare wood cuttings for their centrepieces, or have them carved into place settings – this always looks gorgeous surrounded by plenty of colourful, natural flowers and foliage (for an extra dose of rusticity, wildflowers work best). If you're planning on hosting your wedding in a city setting, all is not lost, as you can opt for candles instead of electric lights, and plenty of natural furnishings for a feel that is more rustic, less polished.
Check out inspo
The dream of a rustic-inspired wedding is one shared by many, so, you'll tend to find that there's plenty of inspiration out there on the internet and on social media. You may want to take a look at the photos from previous weddings that have been hosted at your chosen venue to get a sense for how another happy couple has interpreted the theme – you might even find that some of their decor items can be provided by your chosen venue, making the overall planning process just that
 little bit easier.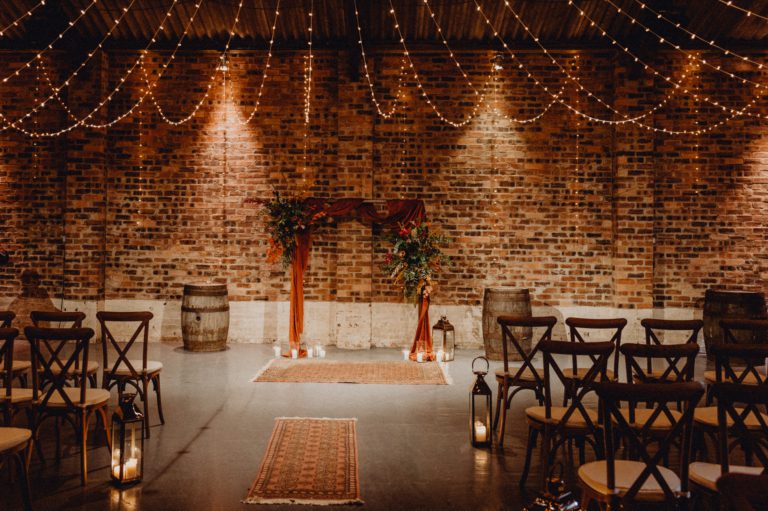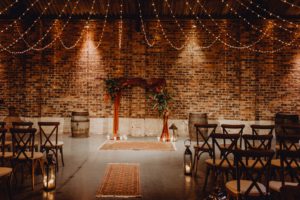 Photo by Neil Thomas Douglas
Keep it informal
The rustic wedding is known for its laid-back and welcoming atmosphere. With this in mind, you'll want to avoid worrying that things may not go to plan, and allow for your wedding day to be a little rough around the edges here and there. After all, above all else, this day is about simply celebrating love, and having a great time surrounded by all of your closest people, at this most special time in your life.
Blog written by Amanda Reed
https://kinkellbyre.com/wp-content/uploads/2023/08/mrandmrslilley-zhou-467.jpg
1600
1067
Claire
https://kinkellbyre.com/wp-content/uploads/2023/10/KB-Cow-Website-qwer-1-300x150.png
Claire
2023-08-19 09:35:54
2023-08-19 09:35:54
Top Tips for bringing your Rustic Wedding Vision to Life – Blog by Amanda Reed